COVID-19
American Precision Products falls under the Defense Industrial Base Essential Critical Infrastructure category as defined by the Department of Homeland Security and will endeavor to remain open during this crisis (2020.03.20). Please understand that all visitors to our facility must have prior approval. We are not accepting sales calls or other non-essential visitors.
Custom Injection Molding
American Precision Products is a custom injection molding firm located in Huntsville, Alabama. We mold thermoplastics, thermoplastic elastomers, and thermoset materials. We provide short and long molding runs for commercial, aerospace and government applications.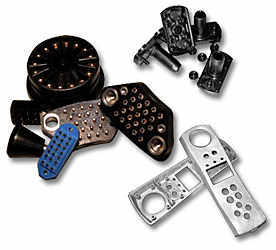 We specialize in:
highly controlled manufacturing specifications including tolerances, cosmetics, and production control measures.